I had the pleasure once again to work with Leslie of GG Digital Designs on a brand new Twice As Nice collaboration! It's a super cute monster-themed kit called Bugaboos. If you have a little one who's afraid of what might be hiding under the bed or in the closet, this kit is perfect you! It's also great for scrapping your little monsters getting into trouble. (What? Not my angel. LOL!) It also makes a fun alternative to the typical orange and black Halloween kits to scrap your little goblins and ghosties!

Take a look at this fun kit!



Buga boos by GG Digital Designs & Man in the Moon Designs




And now for a little inspiration courtesy of our fabulous CTs!




Cute stuff, huh? And the kit is on sale this week for 20% OFF! Actually, ALL of the Twice As Nice collabs at ScrapMatters will be on sale!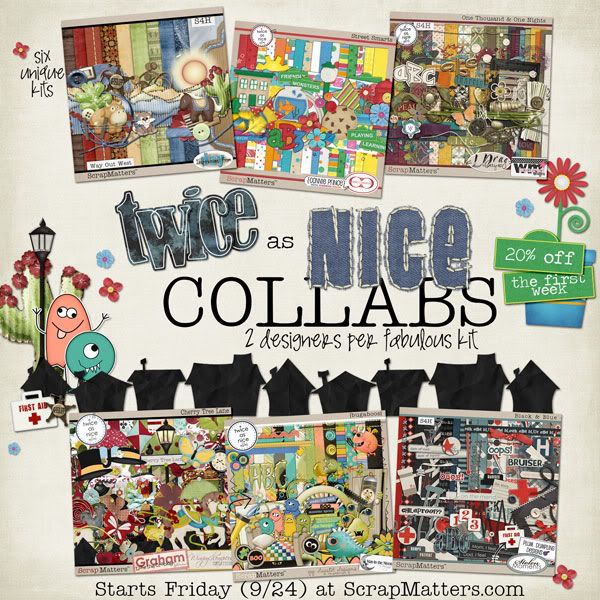 There are 6 new ones today and then you might remember remember these oldies, but goodies from my store all on sale this week! (images are linked)







Okay, on to the FREEBIE!!! I have some silly word art to match the new collab for you! Enjoy!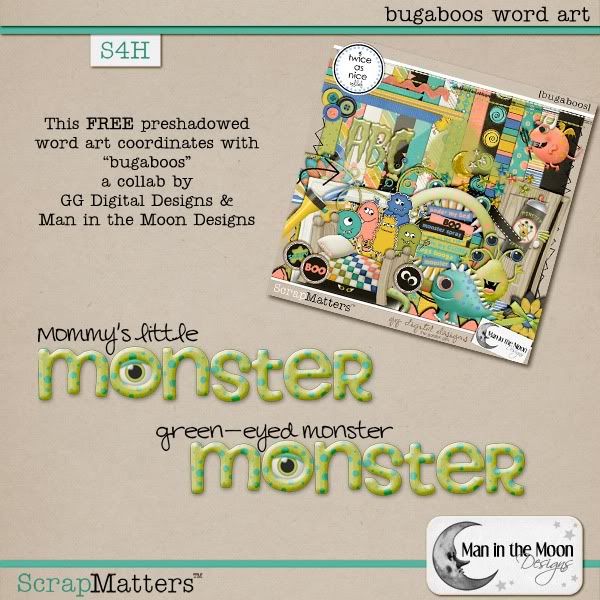 download here




Have a wonderful weekend, everyone!