We're
cleaning house
at

ScrapMatters
this week!!

You'll save 50 - 60% on selected items. After the sale, these items will be gone for good, so get them while you can!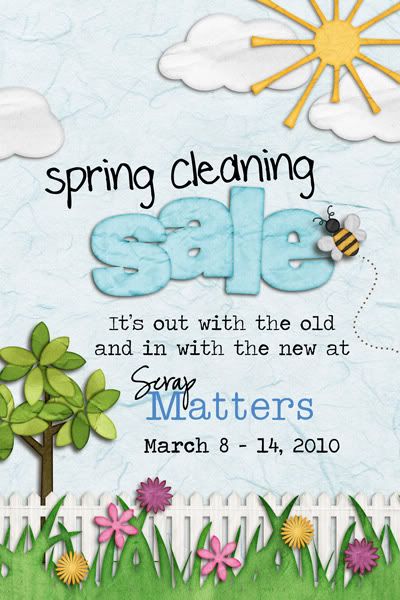 Here are the products that I'm cleaning out. I'm saying good-bye to my very first kit, "Very Strawberry". :( Oh, the memories!
Visit
my shop
to grab them!
Be sure to check out
all of the clearance items from the other designers at ScrapMatters!
The sale runs from March 8th through March 14th.
I also wanted to tell you about the Quick page Exchange this month. It
features my kit,
"So Big"
which is on sale for 30% through the end of the month!

If you aren't familiar with the Quick Page Exchange, this is how it works. Each participant will submit 1 quick page layout using the featured kit and receive the other submitted layouts in exchange, so basically submit one layout and get back an album! You could finish your baby book in a snap with these quick pages!
Check it out!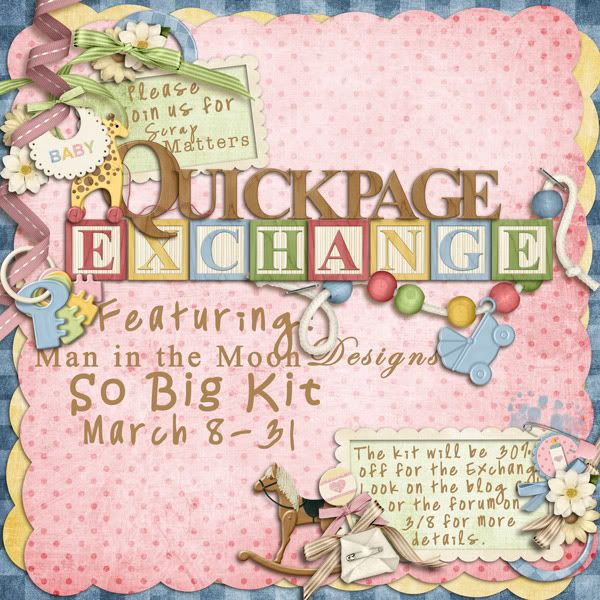 Well, that's all the news I have for you today, but I will be announcing my new CT tomorrow so watch for that!!!
Have a wonderful week everyone!