If I wasn't a designer there, I'd apply myself! Its such a great opportunity. You get full access to the store and the designers are fabulous! There are lots of new products every week! Hurry! The call ends on Sunday!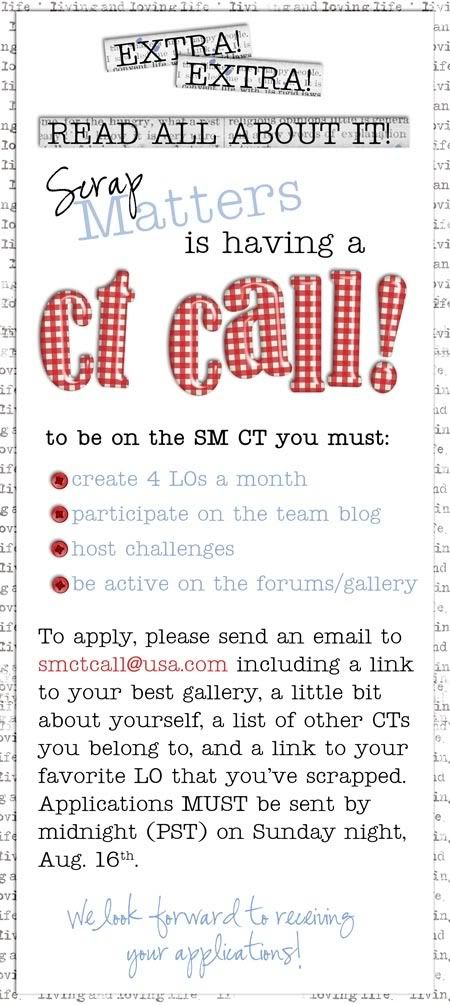 Here are all the details!!
To be on the SM CT you must:
*create 4 LOs a month
*participate on the team blog
*host challenges
*be active on the forums/gallery
To apply, please send an email to smctcall@usa.com including a link to your best gallery, a little bit about yourself, a list of other CTs you belong to, and a link to your favorite LO that you've scrapped. Applications MUST be sent by midnight (PST) on Sunday night, Aug. 16th.
We look forward to receiving your applications!